Ajeet Singh: The Invincible Lion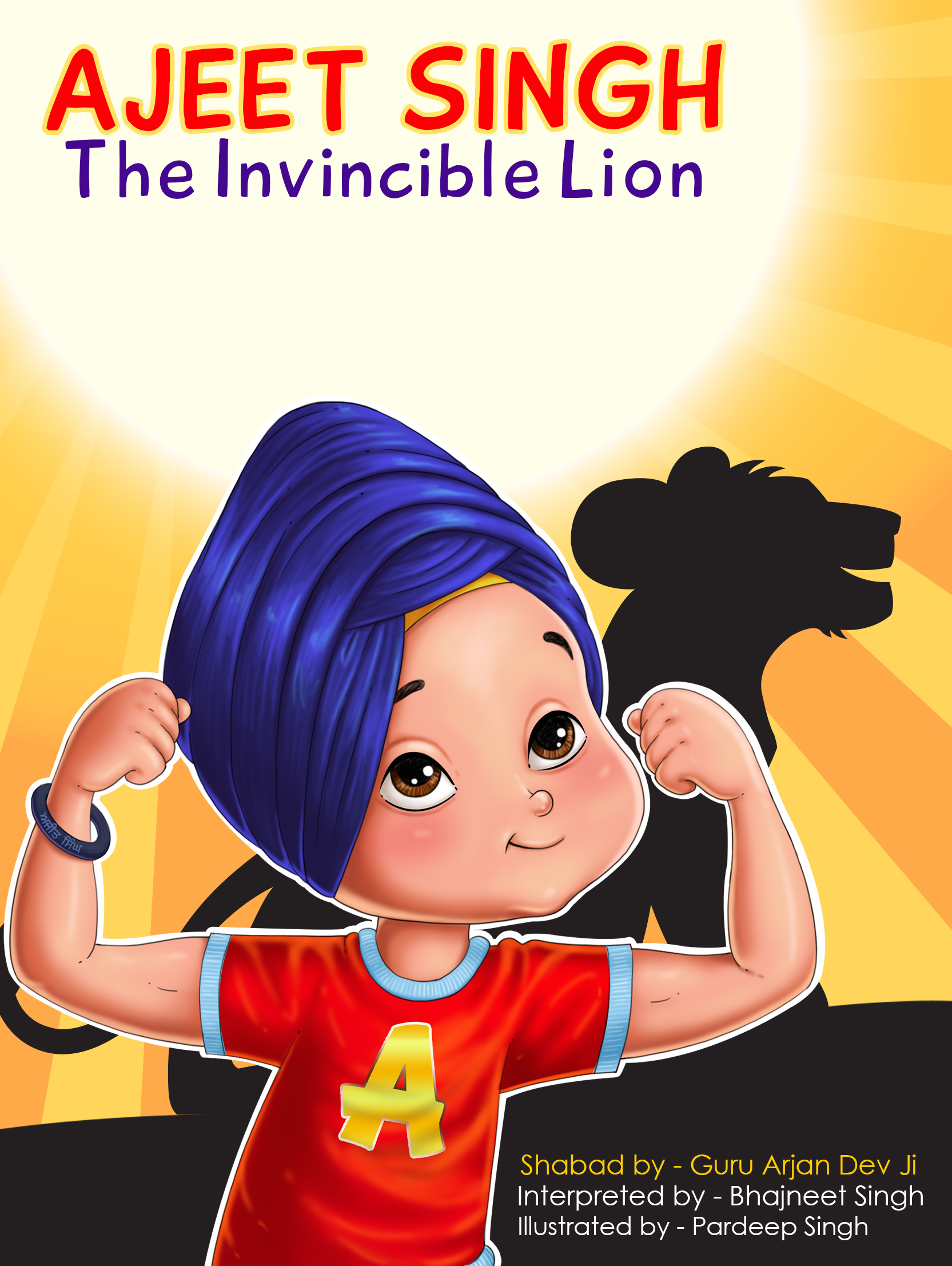 Ajeet Singh: The Invincible Lion
Ajeet Singh is surrounded by a group of kids who won't share toys or play with him. They bully, tease him and bring him down! His mom advises him to seek out kids with different qualities, those who are happy and kind like the type of kid he wants to be. Ajeet learns that true friends bring out the best in each other.
Gurbani can inspire and guide even the littlest lions. Its timeless universal message can help Sikh kids powerfully deal with bullying or any adversity in their life. This book hopes to inspire kids to live in eternal optimism and find the sangat that leads them to becoming the best versions of themselves!
Written by: Guru Arjan Dev Ji

Interpreted by: Bhajneet Singh

Illustrated by: Pardeep Singh

Brave Lions Books

ISBN - 978-1-7327981-0-6
Shipping is FREE to U.S. and Canada.
For shipment to countries other than U.S. and Canada please fill out the Contact form with your shipping address and number of books you are interested in purchasing. We will get back to you as soon as possible with the shipping quote.
You are responsible for customs, duty taxes and other charges where applicable.
BOOK REVIEWS
"Ajeet Singh The Invincible Lion is an accessible and relatable story that will help all Sikhs, not only children, understand how they can apply Guru Sahib's message in our daily lives. This book is a great way for families to make Sikhi a part of any conversation and a path that the whole family can walk on together."
Harleen Kaur
"It's so important for young Sikh children to see themselves in the books they read. 'Ajeet Singh' is a wonderful story about finding a supportive sangat that everyone can relate to."
Lakhpreet Kaur, founder of Kaur Life